3/28 C2 CEFR Vocabulary
Daily coursework (1/2)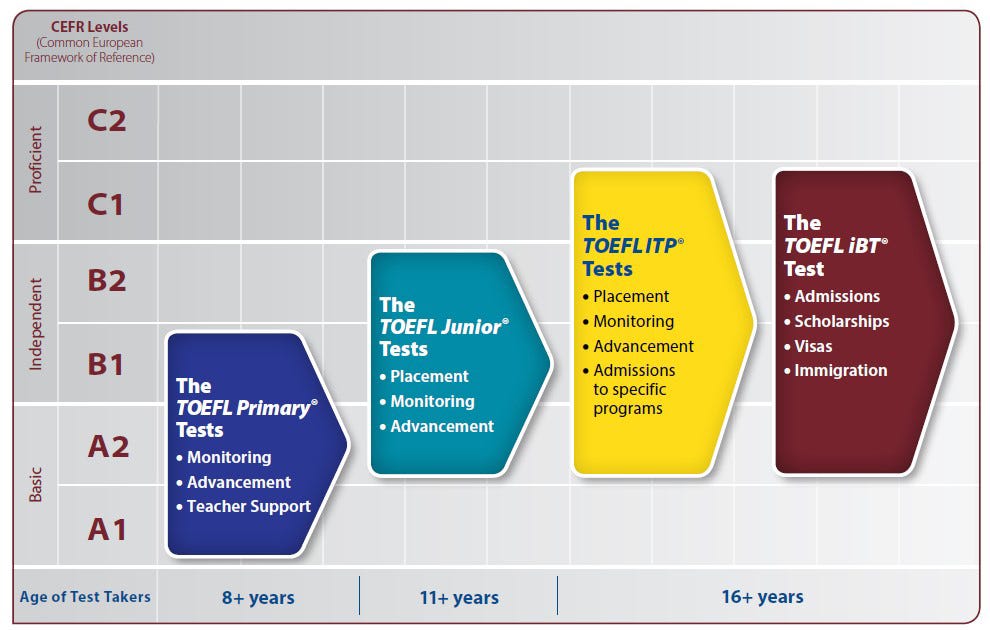 CEFR is an international standard for measuring English level. A1 is the lowest level (the easiest English), and C2 is the highest level (the hardest English).
This chart shows the CEFR levels that TOEFL exams are aligned with. Most of our students prepare for the TOEFL iBT Test, which you can see on the far right. This exam stretches from A2 to C1.
What does this mean?
There is a BIG opportunity to improve your score: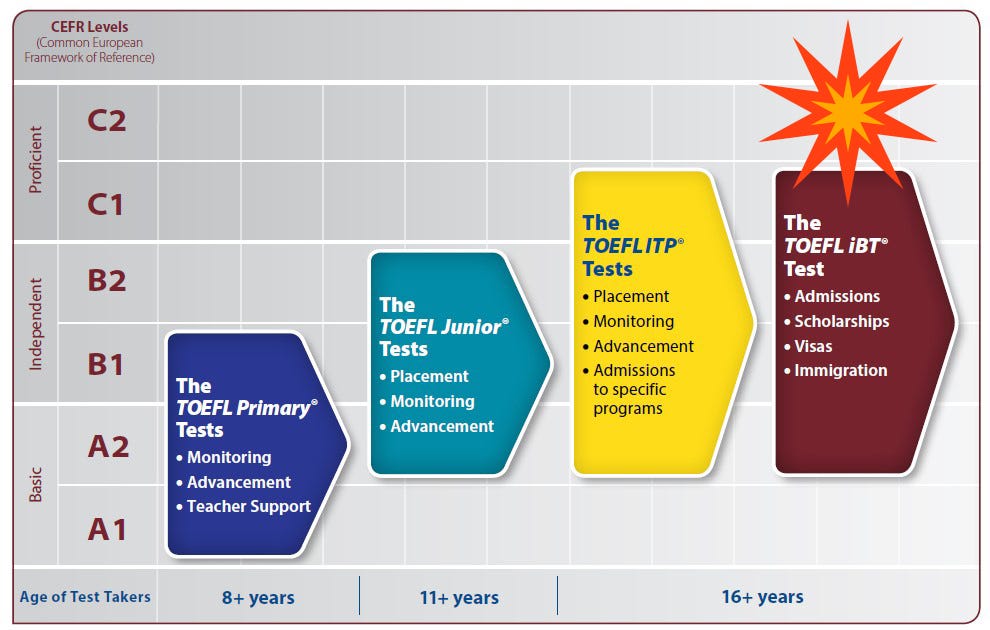 LEARN C2 VOCABULARY - This will set you apart from the other test-takers.
---
Today's C2 Words
I. Bleak - cold and miserable, makes you sad - The weather today is bleak.
II. Bark - the outer surface of a tree - The tree was covered with brown bark.
III. Elated - very happy - You will be elated when you ace the TOEFL.
Assignment:

Make a sentence using the word 'bleak.'

Make a sentence using the word 'bark.'

Make a sentence using the word 'elated.'