Discover more from 110+ TOEFL Scores Only - Online Classroom
TOEFL master class with Andrew, TOEFL expert and tutor of CEOs, PhD students, and doctors.
About 110+ TOEFL Scores Only - Online Classroom
Daily coursework and weekly schedule.

At Rocket Cat, we study seven days a week. This is the dedication excellence demands.
Every day you will receive two assignments:
language knowledge content to learn

a TOEFL-simulated language skill exercise to do
This is the method we've had the most success with. 
Each week will follow the schedule outlined below:
Monday:

Vocabulary learning

Reading practice

Tuesday:

Vocabulary learning

Listening practice

Wednesday:

Pronunciation learning

Speaking practice

Thursday:

Grammar learning

Writing practice

Friday:

Vocabulary learning

Q&A session

Saturday:

Surprise learning content 🎁

Surprise exercise 🎁

Sunday:

Fun English experiment ⚡️

Fun English exercise ⚡️
The feedback you receive will contain spelling correction (if written), pronunciation correction (if spoken), and grammar correction, as well as guidance for making correct sentences more advanced. Here is an example: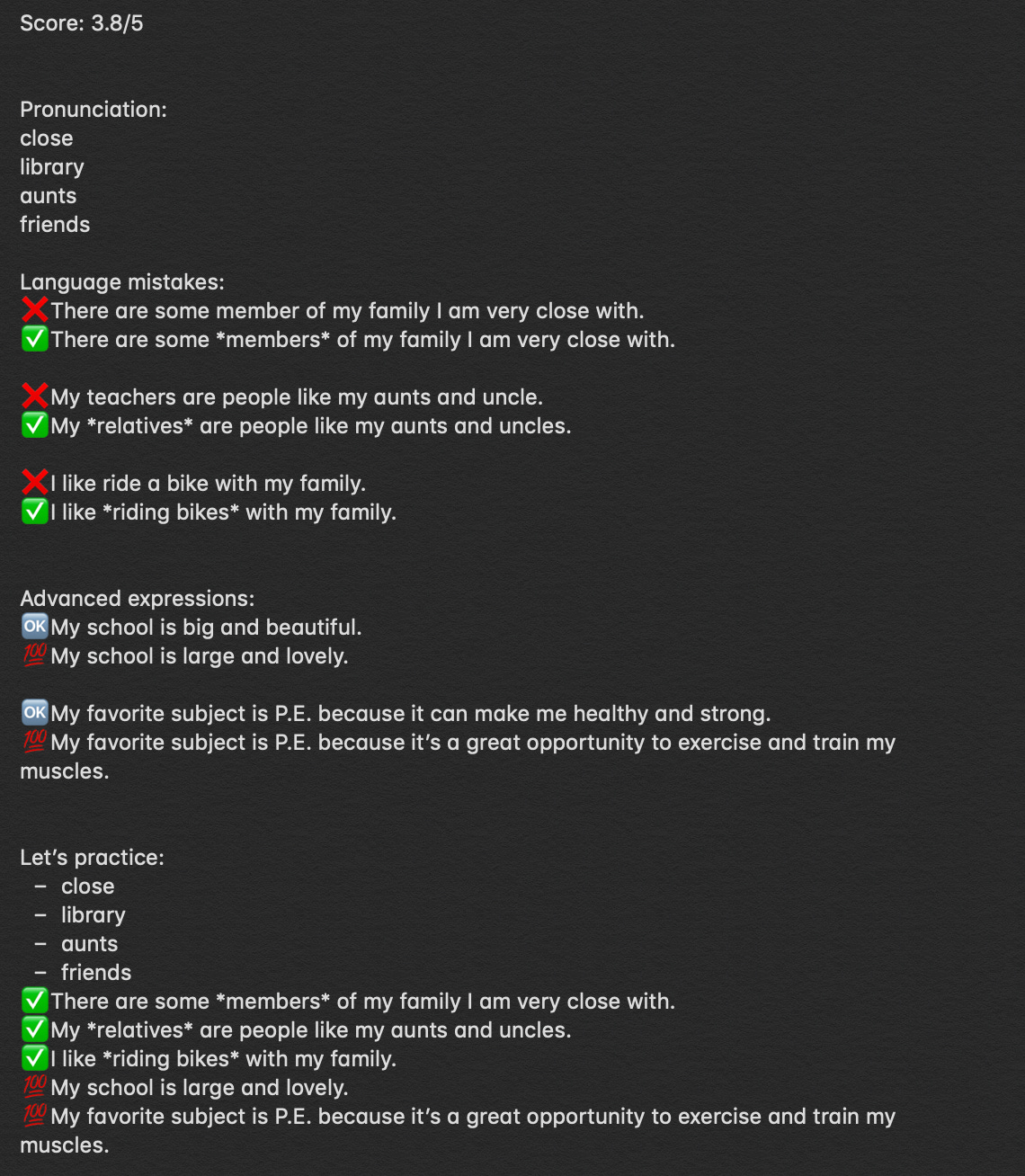 If you have any questions, please reach out to us or comment on one of our posts, and we will get back to you ASAP.